Ingredients:
Filtered water

bees honey 10%
herbs 1% (butterfly pea flower, coriander seeds and other herbs)
CO2
acidity regulator: citric acid
antioxidant: vitamin C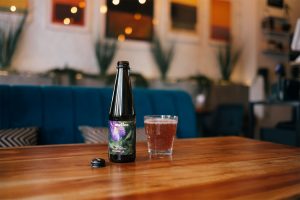 cocktail
Bangkok night
Take a wine glass and add some hot water, herbs and butterfly pea flowers. Wait a minute and the water will turn a beautiful blue colour. Add crushed ice and gin (we recommend dry gin) and mix together. Gently add the lemon juice and watch the colour of the drink change. Finish by adding Mellos lemonade to the fresh butterfly pea & coriander mix. Cheers!
Mellos butterfly pea & coriander
 OMG Gin
 fresh lemon juice
 flowers of butterfly pea
 crushed ice