Ingredients: 
Filtered water
bees honey 10%

herbs 0,7% (juniper berries, chilli and other herbs)

CO2
acidity regulator: citric acid
antioxidant: vitamin C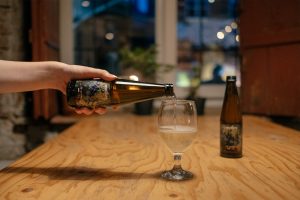 cocktail
Chilli, Sex and Borovicka
First, add ice into the wine glass, pour in Borovicka, lime juice, a slice of lime and honey.
Finally, generally stir in our Mellos juniper & chilli lemonade. Garnish with lychee, mint and star anise. Cheers!
Mellos juniper & chilli
Borovicka
honey
lime juice
lychee
lime
ice