Ingredients: 
Filtered water
bees honey 10%
herbs 0,9% (maté leaves, guarana, ginseng, ginger, and other herbs)
CO2
acidity regulator: citric acid
antioxidant: vitamin C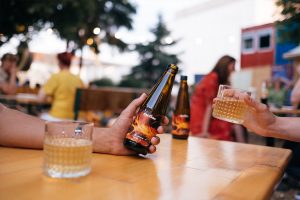 cocktail
Orange heaven
Take a wine glass and add ice, vodka and Mellos natural energy to it. Mix them together and add fresh orange juice and a splash of Triple Sec. Decorate with a slice of orange. Cheers!
Mellos natural energy
vodka
fresh orange juice
Tripple sec
slices of orange
ice