Ingredients: 
Filtered water
bees honey 10%
herbs 0,7% (rose petals, hibiscus flowers and other herbs)
CO2
acidity regulator: citric acid
antioxidant: vitamin C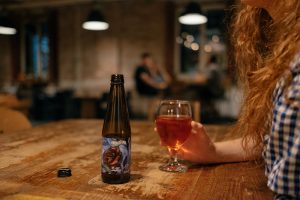 cocktail
Gin Gin Rosé
Take a wine glass and add ice, OMG GIN and lemon juice. Top up with Mellos rose & hibiscus lemonade and mix gently.
Garnish with a slice of orange, dry hibiscus flowers and herbs. Cheers!
Mellos rose & hibiscus
OMG Gin
lemon
slice of orange
herbs (thyme, raspberries)
dry hibiscus flowers
ice