For breakfast, as a snack, even if you feel hungry
Unspoiled. Made from only the highest quality ingredients. Full of flavor. Great for breakfast with milk. Great with yogurt after training or as a great snack. Or just a teaspoon for an afternoon snack.
The wonderful taste of honey muesli consists of gluten-free oatmeal baked to a crisp, covered with honey and quality olive oil, supplemented with quality dark chocolate, a generous portion of freeze-dried plums and a balanced amount of flower pollen. Its simply the best !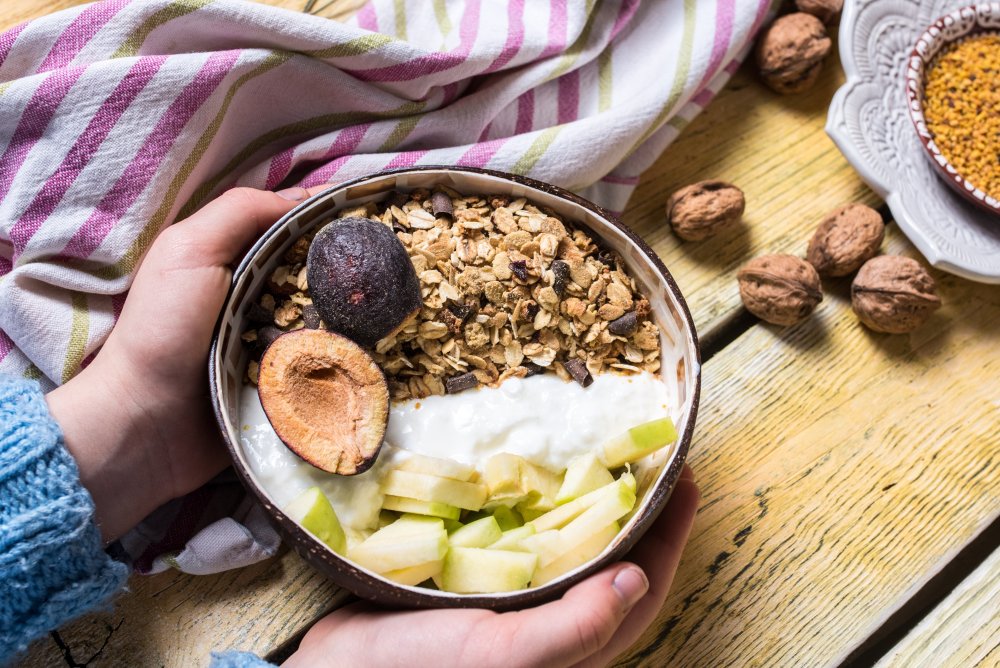 Balanced taste
We experimented for a very long time with the right amount of pollen, tasted, tried, tasted, tested, and then just enjoyed. Thanks to the friendly and professional approach of the Janova pec family company, we managed to fine-tune our muesli to perfection and mix it in the best possible ratio. And now you can enjoy it too.
Ingredients
gluten-free oatmeal (61%), flower pollen (12%), dark chocolate (9%) (sugar, cocoa butter, cocoa mass, sunflower lecithin, natural vanilla flavor), honey (8%), freeze-dried plums (56%) , olive oil (4%)
May contain traces of peanuts, dried nuts and shells. Gluten-free.