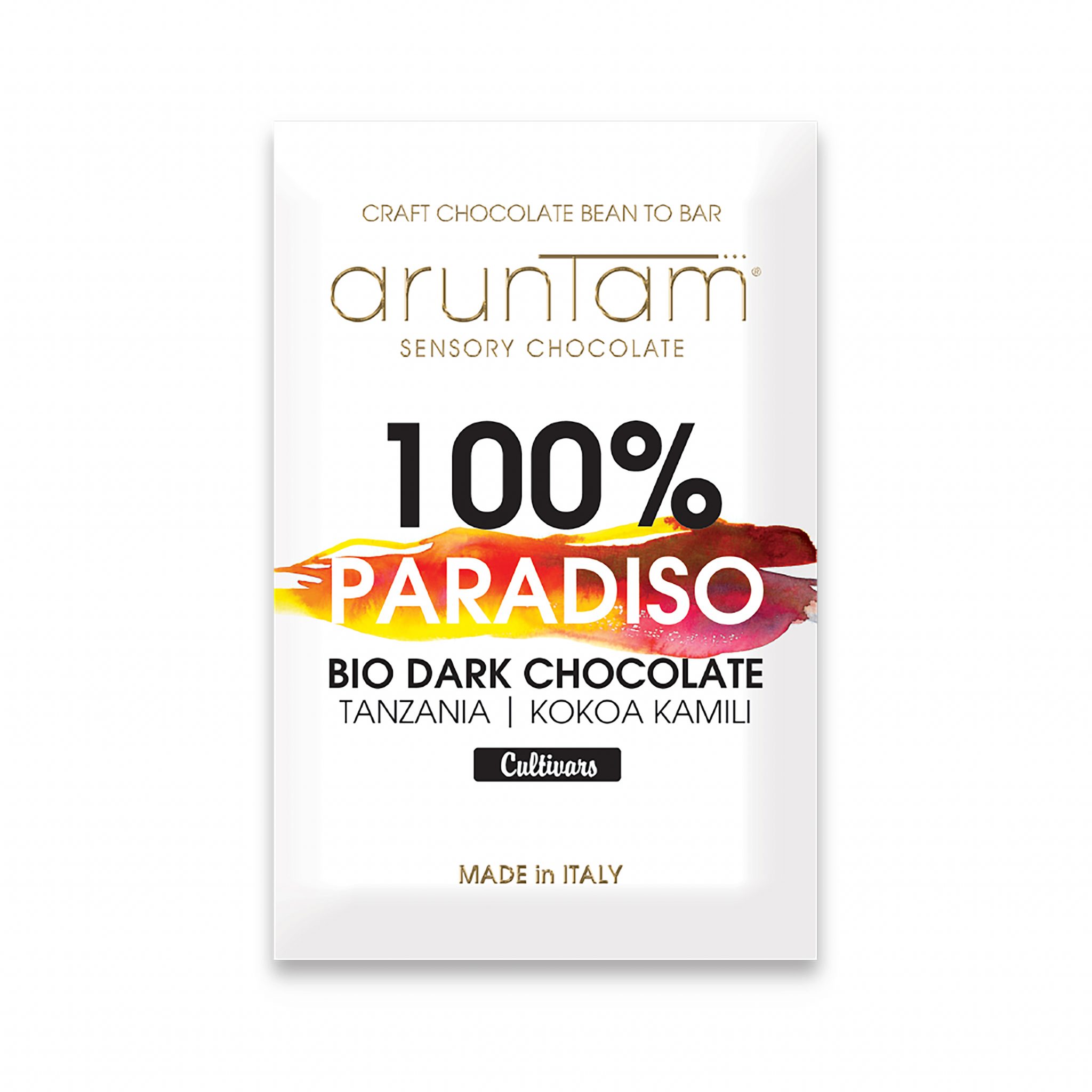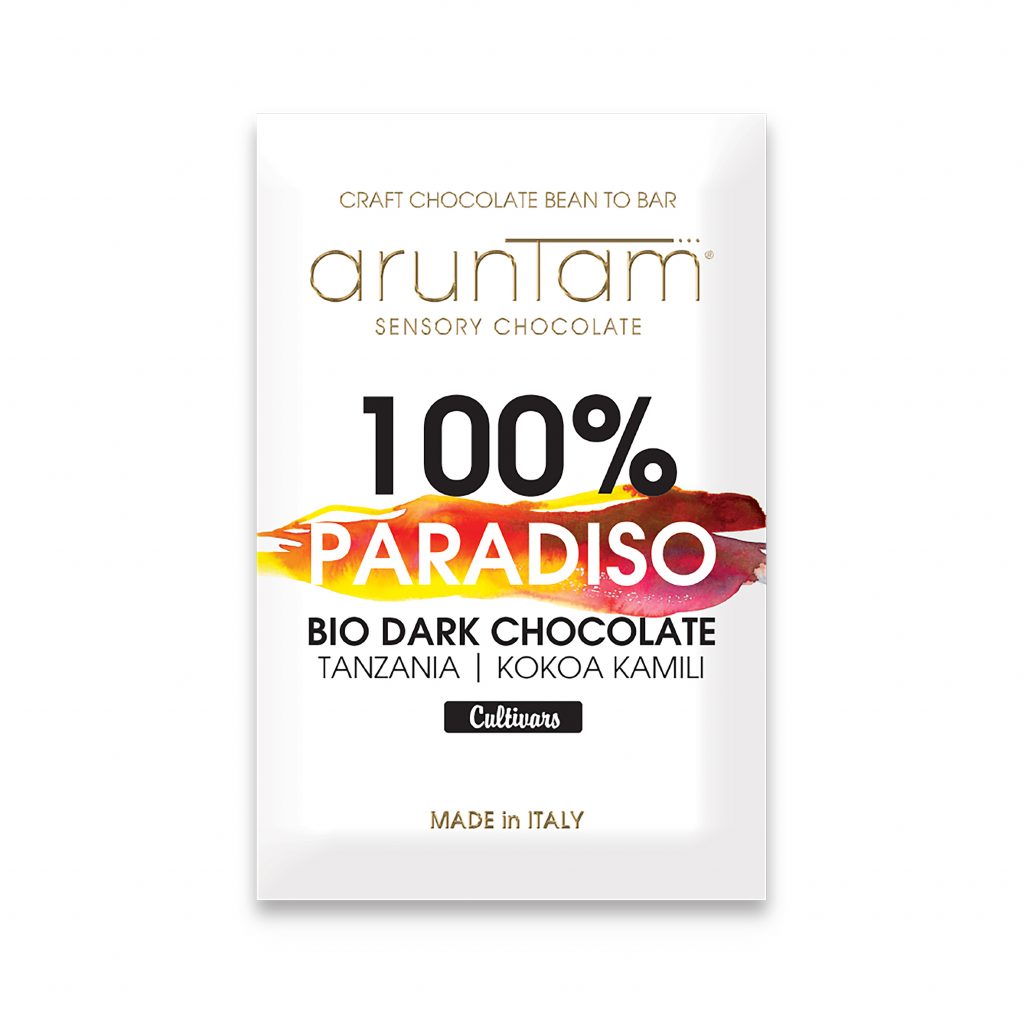 Aruntam – Sensory Chocolate recounts its passion for the world of cacao through its products. We'd like to tell a story suffused with great enthusiasm and courage. These have led us to the creation of our range in the hope that lovers of good chocolate may taste the result, which can be obtained from our raw materials.
The word Aruntam recalls the spirit of courage of a native tribe in Ecuador, the same force that has inspired to masterfully mix the native and genuine ingredients with the know how of the well acknowledged taste of Made in Italy. A word, which well represents who ideated this project, Pia Rivera and her iron determination to create something special in the world of Chocolate. Pia is the heart of the whole project and has followed each step, from the selection of the raw materials and the cacao beans to the entire processing, personally creating recipes and products in the organic certified laboratory in San Giuliano Milanese.
Aruntam – Sensory Chocolate is a Craft Chocolate – Bean to Bar – Made in Italy: an original product capable of transmitting sensations and emotions in those who taste it; realized with direct control of the entire channelling system: from the selection of the best cacao beans to the packaging of the bars.
The cacao we use respects the Direct & Eco Trade philosophy, where the agreements are directly concluded with producers in the countries of origin and the cacao purchased directly from them. In this way the independent development of the communities that cultivate this wonderful fruit is promoted. This system allows us to have total control of the channelling system of our most important raw material, and it is the same philosophy we try to maintain with all ingredients used in our production.
We are very careful about preserving the organoleptic profiles of our precious ingredients, that's why we select only the best cacao beans, adjust and control the temperature for processing with short-cycle times to obtain a "minimally processed" chocolate. Our aim is to maintain the purity and genuineness of our products adopting the best technologies available, because tradition and future are not irreconcilable contradictions, but on the contrary, if adopted in the proper way, they will enhance and complement each other.
The attention to the protection of the environment has motivated us to have our products organic certified. Furthermore, our dedication through the entire crafting process makes our collection highly regarded by who follows particular diets, such as a vegan diet.
In spite of being a young reality, we have obtained important international acknowledgments through this courageous philosophy of continuously searching for the proper harmony between taste and purity.
We invite you to taste the products of Aruntam – Sensory Chocolate and experience a new delightful sensorial experience. Have a nice chocolate!