Quality tea is made primarily by raw materials
For a long time, we have been thinking about creating our own tea, which will be ideally complemented with honey. We like to sweeten black tea with honey, but it can't be drunk from morning to night, so we were looking for a fruity tea mix that would be suitable for regular everyday drinking. We simply did not want to look at whether we would have two or four cups.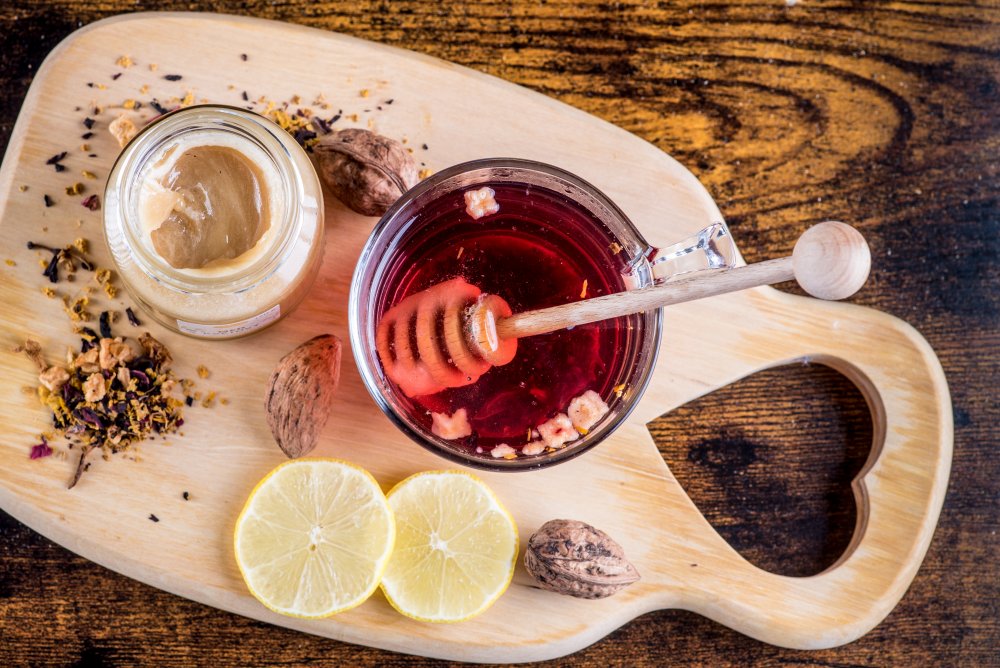 A fruity caress full of flavor
The fruit mixture contains sea buckthorn, which has returned to Czech gardens in recent years, and we also like to use its effects and rich taste in the creation of our meads and homemade juices. An important role in the fruit mixture is played by an apple – it smells like our grandmother's kitchen, when she was drying cruciferous vegetables, and it tastes like the autumn sun that warmed it until the harvest. Two important ingredients – orange blossom and hibiscus – brought the taste of the tea to perfection. After sweetening with a spoonful of honey, it will bring you a moment of perfect relaxation and a wonderful taste experience.
Ingredients
hibiscus, apple, orange blossom, sea buckthorn